Use your best defense
The immune system is our body's natural defense against the dangerous viruses and bacteria in the environment, both indoors and outside. Now more than ever, we have to take care of our immune system to fortify the body against the onslaught of illness.
Advanced Immune Defense
LPGN IMMUNE
+++
is a triple defense formula sourced from high quality, natural ingredients that are proven to be safe and effective in strengthening your immune system*.
Watch IMMUNE+++ Videos
OPTI-SHIELD BLEND

A combination of a Polysaccharide Complex and Reishi, Maitake and Turkey Tail Mushrooms increase the number of T cells, B cells and Natural Killer Cells (NK cells) in the body.

LIFE-C BLEND

A blend of Pure Vitamin C with a unique delivery system (Citrus Bioflavonoids and Lipid Metabolites) enters the body faster and stays in the body longer.

HERBS AND BOTANICAL BLEND

Camu Camu, Acerola, Ashwagandha, Sea Buckthorn and Pomegranate generate a powerhouse of immunity against viruses and infections*.
What can IMMUNE+++ do for you?
More Information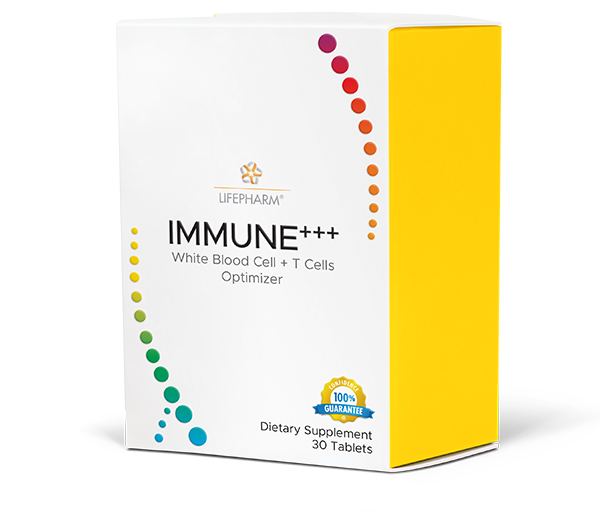 With IMMUNE+++, you can benefit from

Your body having the tools it needs to fight off foreign organisms and substances

Up to 24-hour immune defense

Increased immunity to viruses and infections
Experience what IMMUNE+++ can do for you