Laminine & amp; Laminine OMEGA+++ Endorsements
Good health is the foundation for success in every aspect of life.Without it, we really cannot do our best. With Laminine and Laminine OMEGA+++ people around the world have experienced the start to the best years of their lives.
Laminine & amp; Laminine OMEGA+++ Endorsements
Good health is the foundation for success in every aspect of life.Without it, we really cannot do our best. With Laminine and Laminine OMEGA+++ people around the world have experienced the start to the best years of their lives.

"I have been taking Laminine for a little over two years, and the main change I've noticed is that my anxiety has gone away. I was uncomfortable in confined spaces and now I'm not at all anymore, thanks to Laminine."

"After about a week of taking Laminine, I noticed I had more energy when I got up in the morning and throughout the day. I used to get so tired during the day, but I now have more clarity and focus."

"My husband and I started taking Laminine in June 2013 and then Laminine OMEGA+++ in December 2013. Now he sleeps very well and his mood has improved. I feel very happy and have less stress in my life. Each day we feel better and younger (we are in our 60s). I'm so happy we have these products and I continue to share with friends and relatives the opportunity to have excellent health and wealth."

"I started taking Laminine in 2011 because of severe discomfort in my left knee. Within a couple of weeks, I was no longer having knee trouble. I had an eye doctor check my vision and it had improved! She couldn't believe it. I now play golf a couple of times a week and feel no knee discomfort. My annual physical was perfect. I am now taking three Laminine capsules a day and just celebrated my 74th birthday in April 2014. Life is good and my eWallet pays for everything!"

"I'd been taking Laminine OMEGA+++ for a month and decided to check on the status of my cardiovascular and circulatory system. All tests came back with positive results—the "age" of my vascular system came back as 48 when in fact I'm 64! I was really stunned and delighted!"

"For years I had problems sleeping. Since taking Laminine, I have had the best sleep in years. I also noticed better vision and more energy. As a homeopath, I now share Laminine with others."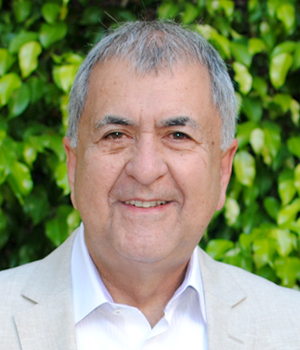 "I had a neighbor ask me if I had something that would help with his difficulty breathing and lack of energy. I directed him to Laminine. After two weeks of retracing, he got his energy back and got off the couch, where he was spending 90 percent of his time. He now plays 18 holes of golf three times a week and works around his property and his daughter's property all day long. He told me that he hasn't felt this good in a long, long time. I noticed that his skin looks better, too! This man is 76 years young."

"I have been taking Laminine for years. I've noticed that when I don't take it, I have discomfort in my left knee and I can't go for my daily walk. I really notice the difference Laminine makes in helping me feel better without having to take any medication."

"Since taking Laminine OMEGA+++, I've experienced a noticeable improvement in my health! Taking it with Laminine, I have improved focus and energy."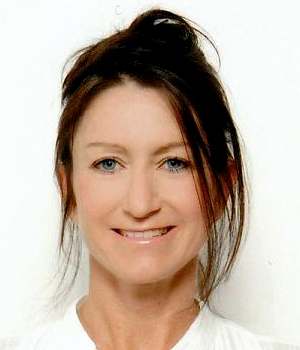 "My father in law was 66 years old when we first gave him Laminine. After just three and a half months of taking four Laminine capsules a day, the result was fantastic. His blood pressure dropped, as did his cholesterol, and he lost weight. He had more energy and he was happier. Both my husband and I noticed he looked so much better and was full of life. My father-in-law is forever grateful. Thank you, LifePharm."

"In 2005, my vision worsened, and I was partially blind, unable to speak and terribly demoralized. Before this incident, I drove over 1,000 miles per week, and I loved it. From that point forward, I could no longer drive. At times, I would almost become desperate because of my inability to get around. However, since I started taking Laminine in November of 2013, my feelings of desperation have dissipated, my attitude has greatly elevated and my ability to earn an income has really helped me. My vision has improved and I'm living on my own, doing my own shopping, cooking and cleaning. I look forward to each day with hope and promise that it will be even better than the last. The staff at LifePharm is so supportive that it makes it easier for me to help others who desperately need this wonderful product."

"I took my first two Laminine OMEGA+++ capsules before bed and woke up the next morning feeling so blissful. I had such clarity that day and much more energy. I am aware of my body using it in my brain and now I'm wondering how else it will help!"

"LifePharm corporate family has given me a wonderful experience and opportunity. With these miraculous products, I look forward to improving my business achievement, which is also my small way of showing gratitude for what it has done for me."
Dave Guevarra S.,
Philippines

"I have been taking Laminine for a couple years now and have had incredible results with it. It's helped with various skin irritations as well as my vision."

"I have about 15 years of experience with dietary supplements, but the results I have seen with Laminine are the fastest and the most significant. My 73-year-old father and my children have all benefited from both Laminine and Laminine OMEGA+++. My father feels a difference in his stamina and circulation, and my children are better able to retain what they learn at school."

"After taking Laminine for three days, I was happier than I had ever been and continue to be even seven months later. I sleep deeply and soundly and wake up refreshed. After three weeks, my face, abdominal and tricep areas began to look 'lifted' and much younger. I feel like I am regenerating now rather than degenerating with age. My strength, fitness and recovery have improved enormously and when I exercise I feel even better."
"Laminine and Laminine OMEGA+++ are very good products. Although my family and I were not unhealthy, we feel the products fortified us. Many friends really needed the products and when I share them, we were gratified to see their health improve within only two or three months. My goal is to inform as many people as possible about the amazing health benefits of these two products."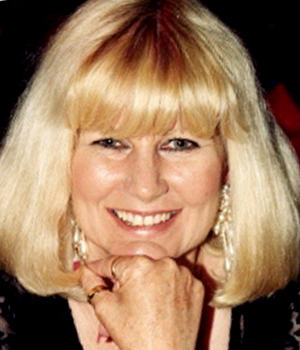 "To be successful, you have to be persistent, believe in yourself and love the company and product you are involved in. I have been through seven months of therapy to improve my health, and I believe Laminine assisted in my recovery by allowing me to sleep well and maintain my muscle tone and strength. I am looking forward to getting even more involved with LifePharm Global in the coming months and well into the future."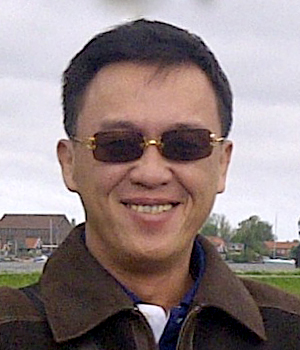 "Laminine has helped my body more than any other product I've tried. I used to suffer from insomnia and other complaints, but now they are gone. I've offered Laminine to my relatives and friends, and all of them are satisfied! In addition to the financial boost I receive from sharing Laminine, I feel fulfilled in being able to help others become healthier and happier."

"I've been using Laminine for several months now and I enjoy its benefits very much. I've noticed increased energy, a sense of well-being and strength in my everyday routine. I also noticed increased muscle tone without increasing exercise. Laminine is a great product that I will continue to use for a long time."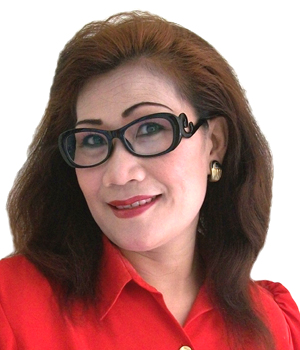 "After consuming Laminine for only two weeks, my husband and I experienced significant improvements to our health. Friends and family have also felt benefits in the area of skin, sleep, digestion, and fatigue. We plan to expand our LPGN business to as many people as possible, so they too may experience a natural approach to health."

"Laminine changed my life both physically and financially. Since my own health has improved, we also hope to share LifePharm Global as a way for people to make a living. We intend to make Laminine a household brand name, because it truly is 'the miracle of life in a capsule,' not only in the Philippines but also globally. It is a crime not to share the amazing benefits of Laminine."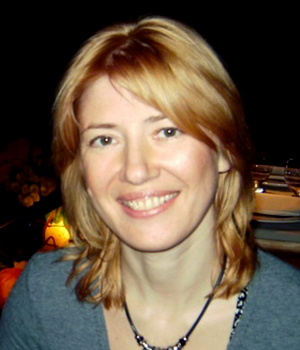 "In general, I am a healthy person and was not looking to make significant changes to my physical well-being. Nonetheless, since I started taking Laminine, I have noticed specific benefits. For one, I haven't caught a cold even once. For me, that means my immune system is stronger. I no longer get down and feel better overall."
"Before my sister introduced me to Laminine, I was fighting a relentless battle with my physical frustrations. I often had to skip appointments or commitments I had made due to my physical discomforts. Now I feel my struggles are finally over. Laminine has given me a new life, and I'm proud to share it with people in need."
Marieliza I.,
Philippines

"Ever since I joined LPGN, I have been sharing stories about Laminine with everybody I meet. Then in December, I began to take Laminine OMEGA+++. I lost 5 pounds and my fingernails became strong as iron. My focus and memory have improved, and I can remember a surprising number of things that would have escaped me before. I sleep like a baby and for me, there has been a very big improvement in my quality of life."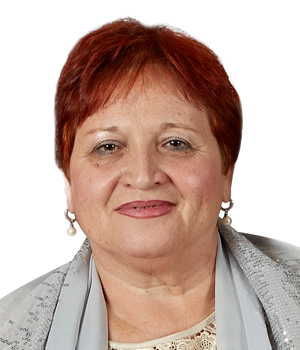 "Joining LifePharm Global has made me feel like a new person. When I tell people how much better I feel with Laminine and Laminine OMEGA+++, they want to try it. When they do, they have positive results of their own. I went from not sleeping and lacking confidence to being energetic and productive."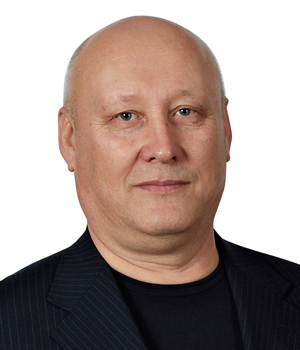 "I was both an athlete and a member of the military; but in recent years, the pain in my legs prevented me from sleeping at night. Less than a month after taking Laminine, I experienced great relief and my sleep improved substantially."

"I've had the pleasure of taking Laminine OMEGA+++ for a month now and I was a little surprised it worked as quickly as it did. My circulation has improved, I sleep more peacefully and have more stamina. I just started taking Laminine, too! I'm going to take both at the same time so I can take this opportunity to the next level. There is no stopping us now! We've truly found great health and wealth in a bottle."

"In January 2014 I started taking Laminine. Within four days of taking four Laminine capsules a day, I noticed a huge jump in my energy levels and then I noticed my strength and stamina improved. In early June I started to take Laminine and Laminine OMEGA+++ I now constantly notice improvement in my well-being, and my skin is looking better. People have noticed the differences. My hair is growing in thick and strong again. I so love these two products and want to share them with the world."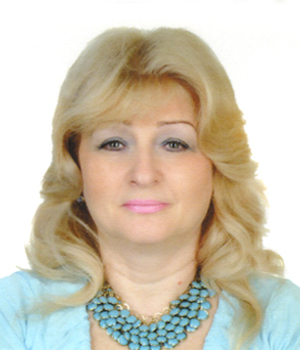 "Laminine is a product that gives hope and opportunity to everyone to achieve their goals. For me personally, Laminine has helped to increase my strength and stamina, as well as handle stress better."

"After I started taking Laminine, I experienced more energy during the day due to sleeping at night. I have had insomnia for many years and Laminine has helped me sleep longer and more often."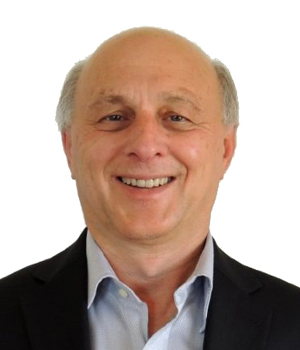 "Laminine is the most amazing product I've ever worked with in 27 years. No other nutritional product does so much, for so many, for so little, so fast. The key is to talk to as many people as possible, tell them your story and the stories of others who have seen results."

"My favorite reason for becoming a part of LifePharm is the profoundness of the product. Indeed, it is a miracle of life in a capsule. I intend to do this work for a lifetime. Through my journey, I have met a lot of people with amazing stories on how the product worked for them. This inspires me to stay grounded with the company."
Dioscoro M. B.,
Philippines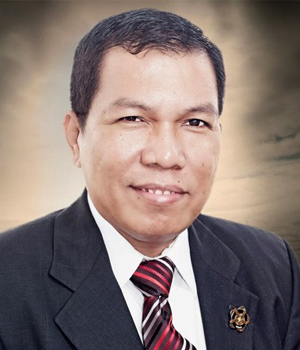 "When I received such good results from Laminine, I was inspired to work the business opportunity. When sharing with others, I start by doing a product presentation and then show the compensation plan. I am happy to be able to help people not only with their health but also with their finances."
"Laminine truly works exactly and expediently where our own bodies need it! I call Laminine and Laminine OMEGA+++ the 'dynamic duo of supplements.' They are the only supplements that I take, trust and tell anyone and everyone about. The Secret to Perfect Health has not only been unlocked, but it has been explained, experienced and expressed like never before! Hands down, it is the best business model and product line on the planet. Whether you are in need of better health or desire to maintain your good health, Laminine and Laminine OMEGA+++ are highly recommended for you! Truly, health and wealth exist in the same bottle!"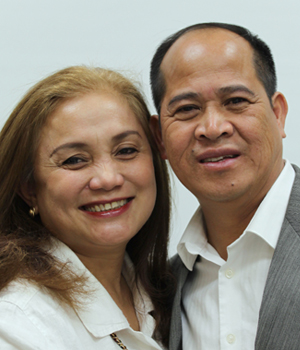 "My friends and I have experienced tremendous change in our lives since taking Laminine daily. We sleep well and feel stress-free, so we are much happier. We can focus better and have an overall sense of well being. I will continue sharing Laminine and Laminine OMEGA+++ while building my LPGN business and creating long-term income."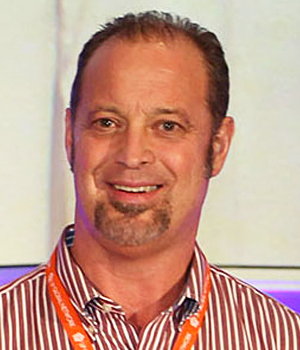 "I usually take 2 Laminine capsules in the morning and then 2 some time in the afternoon. I like to describe my experience as brain changing, because it not only has changed how I feel but how I think."

"I have a difficult history with my skin. Medication for asthma left me with terribly sensitive skin on my face and neck. I would start a container of moisturizer and have to change it two-thirds of the way through because it would begin to cause an allergic reaction. The skin around my eyes and mouth would break out in an itchy rash from time to time. After taking Laminine for only a short period of time, someone who did not know my years of struggle told me I looked radiant, and it got my attention."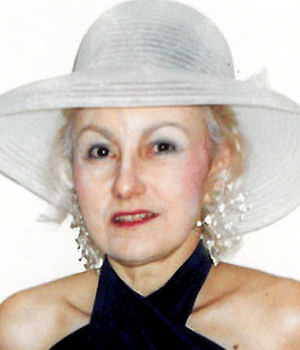 "I used to have trouble getting back to sleep after getting up at night. Very often, I'd have to spend two hours reading before I could sleep again. After Laminine, I noticed that my mind would settle back down and let me return to sleep right away."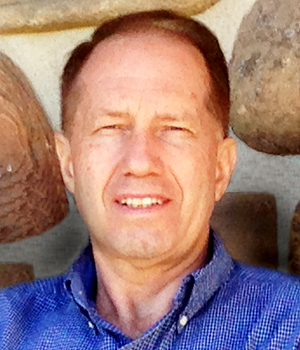 "Two years ago, my 87-year-old mother suffered a fall after running around Mile Square Park in Fountain Valley, California. She broke her hip and elbow. The medical treatment was a new hip ball and screws surgically placed into her arm/elbow. She began taking Laminine at a rate of four per day and within a few months, expelled the screws right out of her skin. To her doctor's surprise, she recovered even faster than children usually do."
"Our food supply is so bad—it doesn't have the nutrients we need. But with Laminine, you have 22 amino acids and a great delivery system with fibroblast growth factor. It's like a conductor in front of an orchestra that tells the amino acids where to go in the body. The key in this business is to share and bless as many as possible with Laminine."

"I started taking Laminine in March 2012, when I had been experiencing terrible knee discomfort and had to wear a brace. After just three days of taking four Laminine capsules a day—two in the morning and two in the evening—I took off the brace. I now use Laminine to help me with my sleep, and just ordered Laminine OMEGA+++ today and am looking forward to the benefits."

"I have taken Laminine steadily for about 3 months straight and have seen significant improvements in my emotional and mental state. I used to have mood swings on a monthly basis, but that is pretty much part of the past now, and I am starting to feel life is normalizing for me. Two Laminine a day and I'm feeling great!"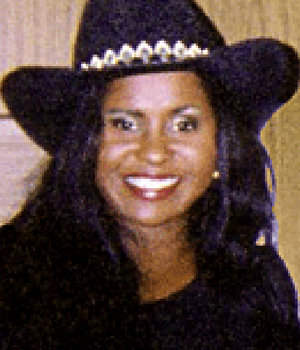 "Since using Laminine, I've been able to sleep better and now have more mental clarity. I had serious brain and heart difficulties and had to undergo a number of procedures, but was able to recover from them quickly because of Laminine. Laminine has changed my life."

"I started taking Laminine in October 2012 at the recommendation of my healthcare professional. I have Multiple Sclerosis (MS), from which I have battled bouts of paralysis and blindness. After just the first couple days of taking Laminine, I felt greater strength/mobility in my limbs, better sleep, greater visual acuity, mental clarity and higher optimism and improved energy. Laminine is an important part of my daily regimen and I wouldn't think of stopping now. I can still feel it addressing my overall health and well-being despite an extremely demanding and stressful life and job."

"Laminine gave my husband the energy and stamina to handle his physical challenges. In addition, his memory improved! We both also take Laminine OMEGA+++, and I no longer worry about our circulatory systems. We've both benefited and can focus on our new lifestyle, which is supported by the LifePharm compensation plan. It's a very important source of our income, I am ambitious. My goal is to advance rank continuously."

"When I started taking Laminine, I immediately noticed that I started to sleep more deeply, which impacted my overall sense of well-being. I was almost in a constant state of anxiety and was unable to focus, making it difficult to deal with stressful situations. I noticed my skin improve in its texture, too. I'm a 57-year-old female, feeling better and looking better, which is a blessing to me. Hands down, it is something I cannot live without because the quality of my life is deeply impacted by Laminine."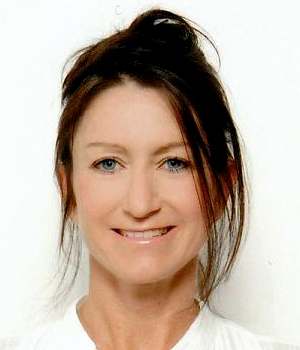 "I experienced menopause at the early age of 44. I tried Laminine after a friend recommended it to me. After taking Laminine for almost two months, I soon noticed that not only was I not waking up in the middle of the night drenched in sweat, I also was sleeping through the night, having much sounder sleep. I no longer had mood swings, I was happier and I got my libido back! Now my skin is glowing and my hairdresser was surprised at how much new hair growth I had. After taking Laminine for six months, the discomfort I had in my left elbow from a bad fall was gone. Words cannot express how happy and grateful I am. I have more energy, I'm calmer, happier and I have my life back."
Try Laminine & Laminine OMEGA+++ today