Next (Re)Generation Products
LifePharm offers a simplified line of premium, patented products backed by real clinical research. Our exclusive products work on your most important biological systems, recharging and regenerating each system on a cellular level, using our proprietary stem cell and growth factor technology.
LAMININE
Shown to increase Telomere length by 400%
OMEGA+++
Supports healthy cholesterol and triglycerides levels
DIGESTIVE+++
Improves short-chain fatty acid production
IMMUNE+++
Boosts B Cells, T Cells and White Blood Cells counts
Write Your Own Bonus Check
With LifePharm, you decide the pace of your business growth.
Here's a look at what you can earn from sharing the gift of anti-aging:
30% Off
when you buy for yourself
10-12%
first orders from referral
IBOs and customers
11 Ways To Earn
from every sale
in your entire team
No Matching
requirement with two-leg
binary structure
Unlimited
width and depth with
unilevel structure
But Wait…There's More!
Bonuses are just the beginning when you become a LifePharm Independent Business Owner. We're also proud to offer outstanding perks that include:
LIFEPHARM
PERKS
Enjoy exclusive offers and
holiday promotions on all
products.

LIFEPHARM
LOYALTY PROGRAM
Reward yourself with
redeemable points
for LifePharm
products and gifts.

FREE ONLINE
TRAINING
Equip yourself – and your
growing business – with
top tier training and
professional development
tools!

INCENTIVE TRAVEL /
AUTO BONUSES 
Get your next vacation or
monthly car expense paid
for through LifePharm.
How we stack up against other flexible income opportunities
LIFEPHARM

VS

RIDE-HAILING

Earnings Potential

No cap

Approximately $8.50 - $10 per hour*

To Make $850, It Would Take…

Connect with 5 Customers and teach them to do the same

Approximately 85 - 100 hours

Recurring Income from Customers

Possible

Not possible


*18-JS094-You Economy Comparison 111318
We Put You First
When you start a LifePharm business, you're never alone, and you always have access to our extensive range of tools and support features. We're proud to offer:

Your free online store for
24/7 anywhere, anytime sales

Incredible customer
service available in
multiple languages

Business opportunities in
over 45 countries globally

A powerful business
website and mobile app
just for LifePharm IBOs

The option of weekly
or monthly pay outs
Minimal startup costs to
get your business going

Work with half a million
IBOs and growing at a
DEBT-FREE company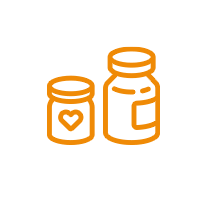 Free training on our products
and how to grow your business

Your Business Support System
We think that sharing the magic of cellular regeneration should be fun and easy, and that's why we pair you with your own mentor to guide you every step of the way. You'll also have a dedicated field development training team and access to our LifePharm University – a free, online learning center with unparalleled product and social media training, webinars, and so much more.
JOIN NOW!
The LifePharm
Community
"
The business can give you everything you want: great health, great sustainable income, travel the world, meet new people, see new places and have many great true friends. It's never late to be successful!
Irene S.
Titanium, U.S.A.
"
I've been able to achieve sustainable income not only using LifePharm's product, but sharing it with many people.
Stan B.
Diamond, U.S.A.
Take the First Step Now
With so much upside – and so much growth potential – there's never been a better time to be in business for yourself with the support of a growing community of likeminded business owners just like you. Contact us now to begin a journey like no other.
SIGN UP TODAY!
See what LifePharm can do for you