A cellular approach to controlling weight.
As the years add up, weight does too. That's because achieving your ideal shape depends on the health of your cells. Extrim Shape lets you take control of your weight by targeting the foundation of your health–your cells.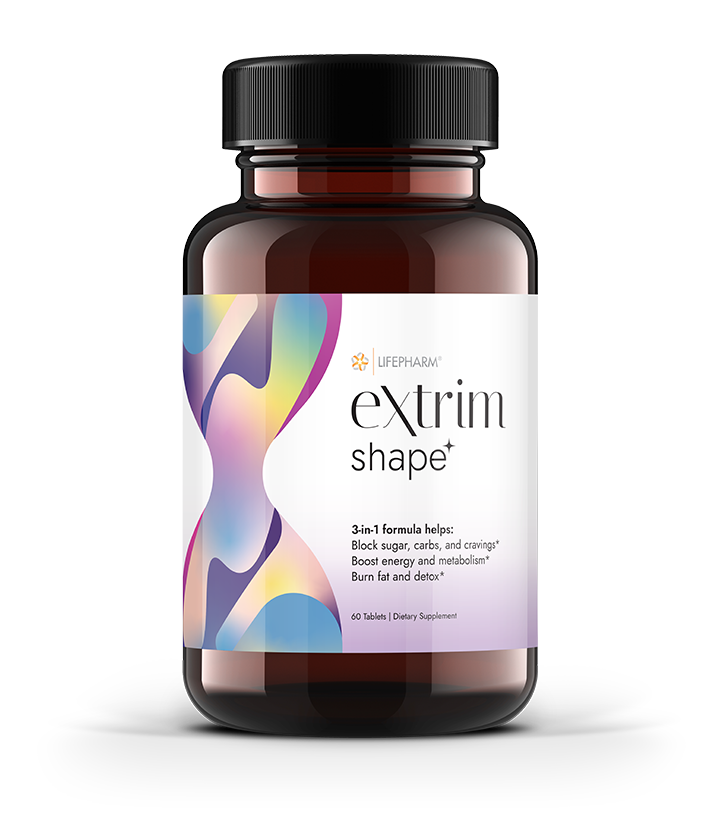 Three powerful blends. One transformative formula.
Extrim Shape is formulated with LifePharm's proprietary blend of Egg Bioactive Growth Factors to activate cellular regeneration and natural ingredients. These ingredients helps recharge cells so they can perform the most critical functions for weight loss as you age: block sugars and carbs, boost metabolism and energy levels, and burn excess fat.

Egg Bioactive Growth Factors
Harnesses the body's own stem cells to stimulate healthy cell regeneration, while protecting and repairing DNA.

Block Blend
White Kidney Bean Extract blocks sugars and carbohydrates before they turn into fat while curbing hunger. The fat blocker Chitosan binds to fat in the digestive tract before you absorb it while Gymnema Sylvestre lowers blood sugar and insulin levels, eliminates sugar cravings and helps speed up weight loss.

Boost Blend
Acacia Gum and Cascara Sagrada work together to improve colon health by naturally increasing metabolism and energy levels.

Burn Blend
Yerba Mate, Garcinia Cambogia and Green Tea helps melt fat away and detox the body.
Give your cells the power to perform their critical functions, you can manage your weight gradually and effectively without losing your lifestyle.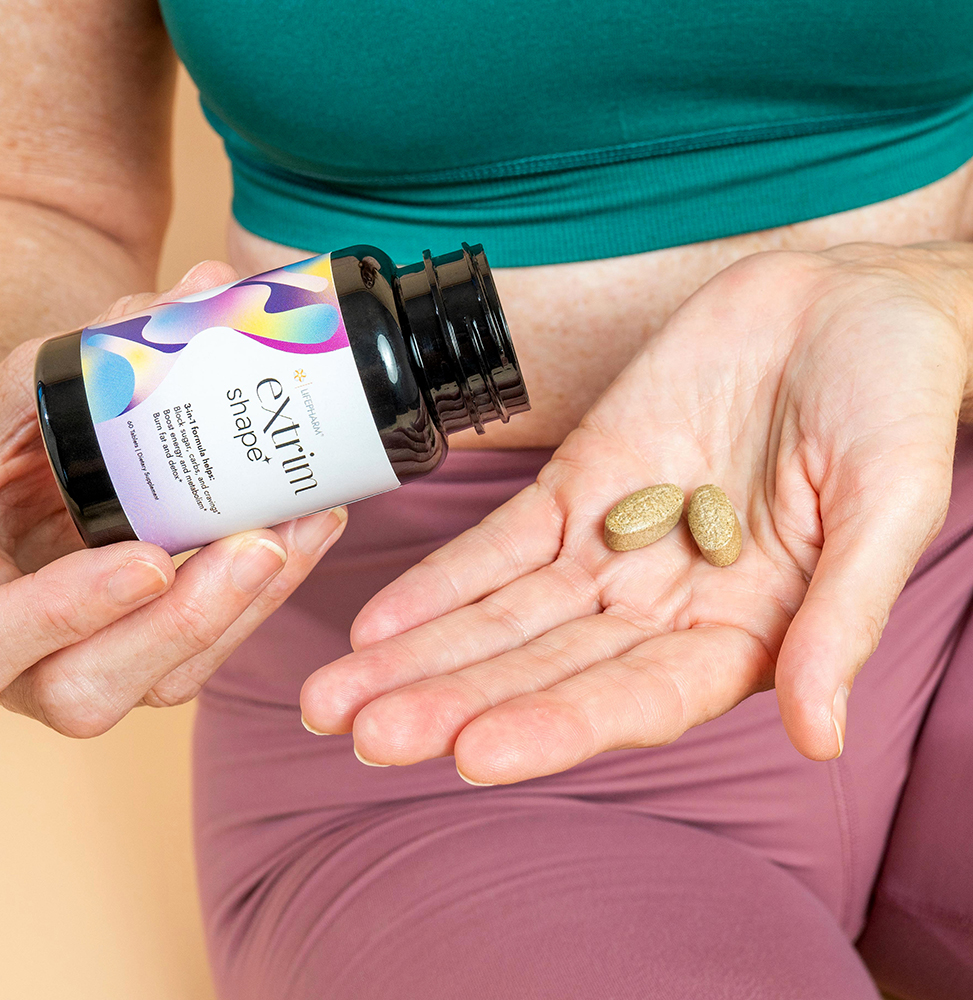 Don't let a number define your shape. Extrim helps:
Optimizes cellular regeneration to help prime your body for weight control.*

Blocks absorption of carbs that turns into fat.*

Traps fat in the digestive tract before it's absorbed making it easier to keep the excess weight away.*

Boosts metabolism to support fat burning.*

Suppresses appetite and curbs cravings.*

Encourages colon cleansing and detoxing.*
Block, boost, and burn into Extrim Shape!