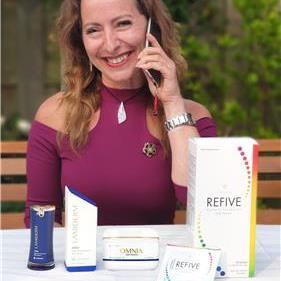 Katarzyna Klosowska
LPGN
Independent Business Owner
,
Silver
0031615165768

kasia4well@gmail.com
Hallo, mijn naam is Kasia Klosowska en graag deel ik mijn verhaal met u. In 2012 begon het heel slecht met mij te gaan want ik zat er geestelijk en lichamelijk helemaal doorheen. Ik was altijd zo moe dat ik nergens meer toe in staat was. Ik kon me nergens op concentreren en had geen doorzettingsvermogen meer om dingen goed aan te pakken en uit te voeren. In 2016 begon ik consequent de producten van LifePharm te gebruiken en voelde me daar steeds beter bij. Ik begon met 1 capsule Laminine maar binnen een paar maanden heb ik dit d.m.v. het prachtige spaarpuntenprogramma van Lifepharm op kunnen bouwen tot 2x per dag de complete set(Laminine, Omega+++, Digestive+++ en Immune+++). Elke van deze supplementen heeft zijn eigen specifieke rol en daar heb ik veel baat bij gehad. Ik ben zeer dankbaar dat LifePharm op mijn pad is gekomen en dat ik deze informatie mag delen met iedereen die hier geïnteresseerd in is. Wilt u meer informatie of advies over het gebruik van onze producten ? Neemt u gerust contact met mij op via email of telefoon. Bent u al vertrouwd met onze producten, dan vertel ik u ook graag over de spaar mogelijkheden die er zijn. U kunt bijvoorbeeld ook partner worden bij LifePharm. Geïnteresseerd? Klik dan op 'Join Now'. Kies vervolgens het land waar u woont en volg de stappen. U bent ook van harte welkom om onze FB pagina. https://www.facebook.com/LaminineNederland/ Als u de pagina leuk vindt, geeft u ons dan een like? Hartelijke groet, Kasia Klosowska
The First Skin Cell Activator
Lamiderm Apex is the only skin care product with the LifePharm exclusive Fertilized Avain Egg Extract. This cutting-edge ingredient contains bioactive growth factors and the lysyl oxidase (LOX) enzyme, essential for the production of collagen, elastin and fibronectin.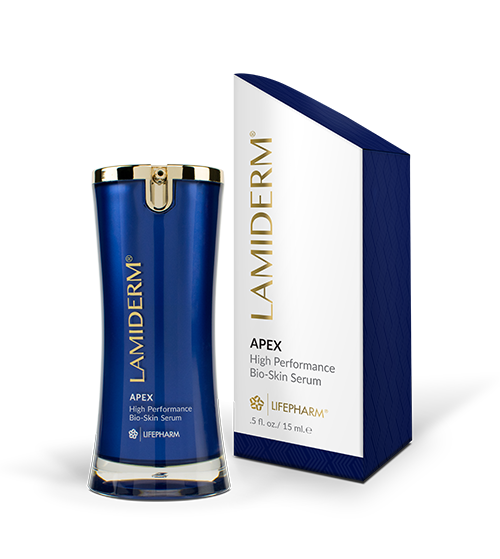 The Secret to Healthier Skin for Life
The Fertilized Avian Egg Extract has been clinically shown to boost collagen, elastin and fibronectin production by up to 350 percent in 3 days!
Collagen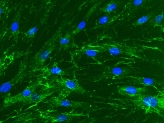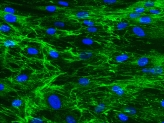 Up to 250% improvement after 3 days
Elastin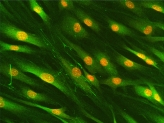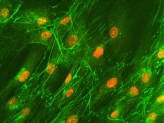 Up to 200% improvement after 3 days
Fibronectin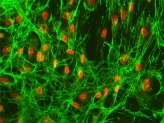 Up to 350% improvement after 3 days
A Superior Formula
The LifePharm Fertilized Avian Egg Extract is infused by a specialty blend of ingredients for a complete skin care solution.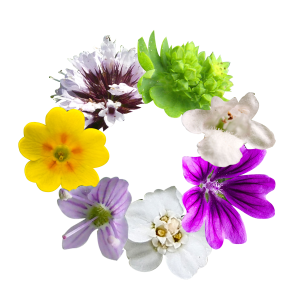 Radiance Complex
Radiance Complex is one of the most superior brightening ingredients available. Made from seven Swiss Alpine plants, it's been scientifically proven to safely and effectively lighten discoloration on all types of skin.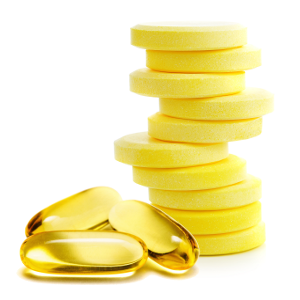 Nourishing Complex
The Nourishing Complex is a combination of CoQ10 with vitamins C and E. These key ingredients strengthen cells against photo-aging and enhance skin health.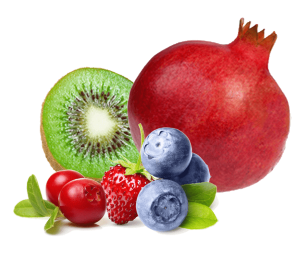 Protection and Repair Complex
The Protection and Repair Complex contains five fruit extracts - cranberry, pomegranate, blueberry, strawberry, and kiwi - that stimulate cell vitality. This complex restores skin texture and helps skin resist damage from pollution and UV radiation.
Deep Delivery System
The Deep Delivery system is comprised of natural aloe vera juice, sunflower seed oil and coconut oil to allow the Lamiderm Apex serum to reach below skin's surface without irritation.
Features & Benefits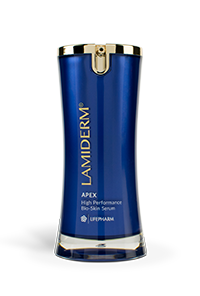 Improve collagen, elastin and fibronectin production through bioactive growth factors
Revitalize skin's natural elasticity, firmness and healthy glow
Actively brighten skin and repair damage



See what Lamiderm Apex can do for you
Experience what Lamiderm Apex can do for you