Patricia Anderson
LPGN
Independent Business Owner
,
IBO
630-464-9499

PatsyBSweet@aol.com
Opportunity Endorsements
LifePharm Independent Business Owners come from all walks of life and represent a large range of ages. Whether you want to make a lifetime career or money to supplement your income, we want to help you succeed. See what the LPGN lifestyle is all about.
Patricia Anderson
LPGN Independent Business Owner, IBO
ID#: 2188419
630-464-9499

PatsyBSweet@aol.com
"In addition to the health benefits, Laminine, when shared with others, will advance your finances. Whether you want to be comfortable or to be completely financially free, I believe that money is the outcome of sharing my personal gratitude for how Laminine helped me and my loved ones. Achieving the rank of Silver Director is the start to a fruitful endeavor in this business."
Dennis A., Philippines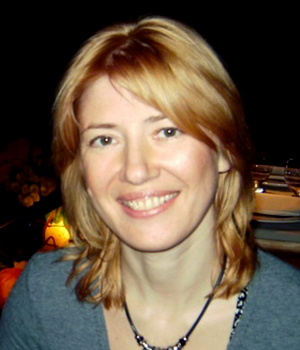 "The wonderful LifePharm Global compensation plan solved a few important issues in my life. When the stress of financial hardship eased, I became happier and healthier in every way. What I am happiest about is that the people who I recommended Laminine to are really excited and grateful for this product. They now have the opportunity to share it and create an income stream of their own."
Svetlana G., USA
"The LPGN Business Opportunity has given me confidence in all my transactions! I am more relaxed and enjoying my daily life. Most of all, my financial worries are less stressful. LifePharm Global's Business Opportunity has made me proud of myself as an Independent Business Owner."
Marieliza I., Philippines
"I try to make the best of the LifePharm Global Business Opportunity. I travel around the world to inform people about the benefits of the products and how sharing creates a business network. When I come to each country and town, I hold friendly meetings with my contacts, who, in turn, bring their friends. People love to hear something important face to face, and credibility increases when they see results with their own eyes. My goal is to inform everybody everywhere about these wonderful products and the business opportunity."
Tatiana G., USA

"When I share Laminine with others, most become clients. Others see the great opportunity for building a business and making money, so they become IBOs. The compensation plan gives everyone a great opportunity to make money. My personal goal is to become a top leader in LifePharm Global. I know that I can my goal with my business partners and the management team at LifePharm Global."
Timur S., USA

"Sharing stories about Laminine with everybody I meet has enabled me to quit a physically debilitating job, so I feel happier and more secure in life. My goal is to find people who can become strong leaders in our business."
Galina L., USA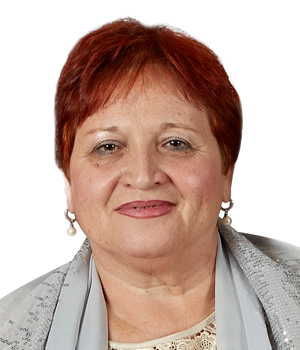 "LifePharm is full of wonderful people who I consider to be my second family. I have made many new friends. I work full time in the business and became a Silver Director in December of 2012. By October 2013, I had reached the rank of Platinum Director. My goal is to continue introducing more people to this miraculous business. I invite people to attend presentations via Skype if they live in emerging market countries and also with people here in the U.S.A. From earning only a thousand dollars a year for many years in the U.S., I'm now a successful independent business owner!"
Nina A., USA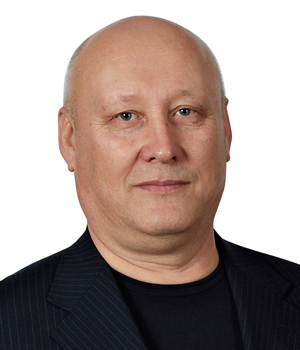 "I love my team and believe you should always set an example for others. I joined LPGN in February 2013 and by November 2013 I was a Platinum Director! My team already has more than 10 Silver Directors, Gold Directors, and even a Platinum Director! In the future, I plan to continue to grow and advance my team on the global LPGN stage."
Rashid T., USA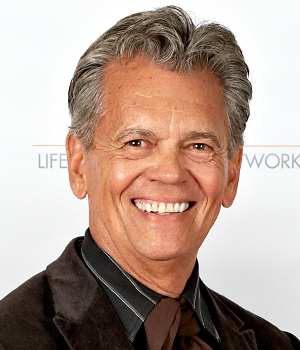 "A person has to have passion for what he does. Passion cannot be manufactured. In the case of Laminine, I had success right out of the gate because I was so passionate about helping people with health and wealth. Laminine motivated me. My goal is to do the best I can every day and let what happens, happen."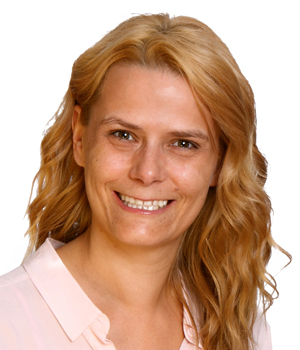 "The key to this business is to have a personal testimonial and to always share it. I really believe in Laminine, and people can hear and see my passion. I haven't encountered many challenges, because Laminine and the compensation plan just make everything fall into place. I have upline who help me, and we all work together. We are more of a team than individuals. I have the long-term goal of continuing to build and to take my LPGN business to the top."
Kayla P., USA

"Laminine has improved my health and skin. As my health is enhanced, my income has increased! I will introduce Laminine to many people, so they can feel the benefits. I will also pursue further qualifications to achieve higher ranks."
Linda, Indonesia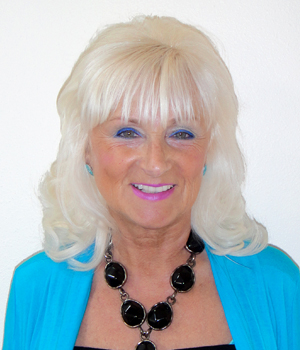 "The opportunity to create long lasting residual income is very high with LifePharm. I always ask people if they would be interested in seeing how they can work from home on a computer and create a flow of money for themselves. LPGN has a unique product and generous compensation plan."
Irene S., USA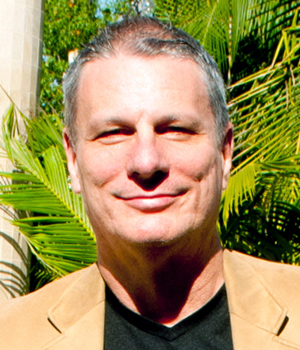 "To succeed, you need the desire for change. Then you must be passionate about it and take massive action. LPGN has allowed me the freedom to enjoy life with my family, to go to all my teenaged daughters' events, and to lower stress levels. My overall financial goal is to pay off all debts and my home."
Tom S., USA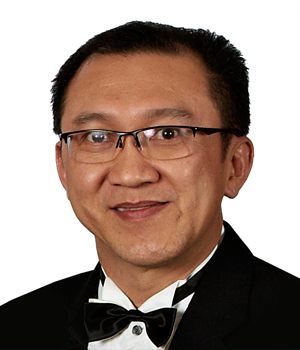 "With LifePharm Global, I personally became healthier and knew I could make a lot of money as well as help other people improve their lives. The company has a compensation plan that is fair, so I share the opportunity with business builders and the product with customers, and work consistently every month."
Johannes S., Indonesia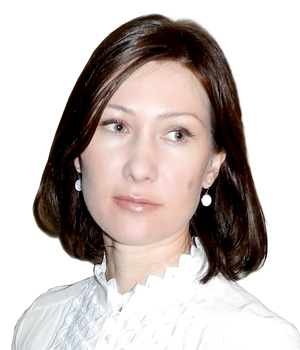 "For anyone to succeed in business, I believe you need to have a positive attitude, patience, and the ability to see the big picture. LifePharm has provided me with the vehicle to achieve my main goals in life: to find a source of infinite income, to access my personal fountain of youth, and to spread the knowledge of life changing opportunities."
Olga I., USA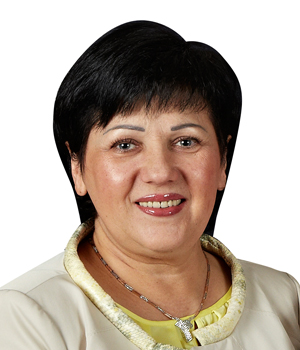 "Everything in my life has become more positive since I joined LifePharm. In just one year, I'm making a good income; I have received many rewards from the company, and I've reached the rank of Platinum Director. Best of all, I now have the ability to help others. I think the magnitude of the opportunity is epic."
Natalya D., USA

"Laminine gave my wife her health back, after struggling with physical issues for more than two years. We share her story, the products and then follow up with the business opportunity. We invite people to health seminars and have created AHA, which stands for Amazing Health of Action."
Rendy I., Indonesia

"The first time I saw a presentation of the LifePharm Global marketing plan, I was shocked. For the first time in my life, I saw a compensation plan that always rewards work and pays generously. With LifePharm Global, I saw the true value of my labor. I began to believe in myself. I renovated my apartment—I changed all my furniture and the office. I was able to give my son a wonderful birthday gift for the first time in his life. And, I now own my very first car! I want to help the partners on my team to achieve what I have and help tens of thousands of people with their health and finances."
Inga K., USA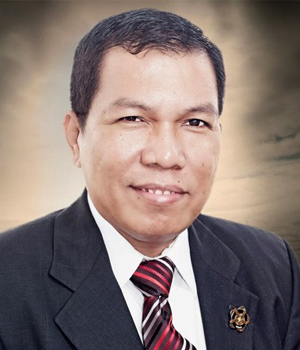 "When I received such good results from Laminine, I was inspired to work the business opportunity. When sharing with others, I start by doing a product presentation and then show the compensation plan. I am happy to be able to help people not only with their health but also with their finances."
Edison T., Philippines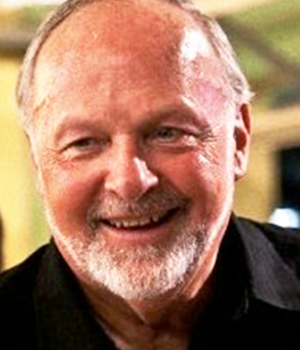 "I had a very compelling story to share with others because of the significant improvement in my health after taking Laminine. This made it easy for my wife and me to launch our LifePharm Global business and help other people along the way. The generous LPGN Compensation Plan and weekly commission payout were both factors enabling us to save our home and restore financial stability. I am committed to helping as many people as possible to experience the same benefits we did, both with their health and their finances, and build our business into a full-time income."
Will T., USA

"My Laminine experience has been effective on so many levels. I became an IBO in January 2014, and four weeks later, I had already achieved the level of Premier. My earnings not only pay for my product but also make my car payment. I only take a moderate amount of Laminine, yet the years of discomfort in my hands is all but gone and my weight has stabilized. Thank you for a wonderful and easy product to share and a generous compensation plan."
Doris D., USA

"Laminine quite simply changed my life and has helped give so many others and me an optimum sense of well-being, health and abundance. This super-food is an incredible breakthrough in nutritional science and I am so grateful to LifePharm for bringing this gift to the world; they are a truly wonderful company that helps us to help others in an exceptional way. It is an absolute privilege to be able to distribute the profound healing qualities of Laminine as far and wide as possible, and the expansion of our rapidly growing team has been phenomenal."
Juliet P., Australia
"LifePharm is a company that gives hope to the whole network marketing industry. Laminine is a product we can all be proud of, and really works in providing strength, energy, vitality and an improved sense of well-being. We are blessed to have what I believe to be a life-changing product, and I now look forward to each day I can tell someone about Laminine."
Fergus C., USA

"What LifePharm Global has done for me, my friends, and family is amazing! To be able to share such a profound product and incredible opportunity is an honor. I love seeing people's lives transform on every level—mental, physical, emotional, spiritual and financial—rapidly! It's like being given the key to winning the lottery of life and giving everyone else the numbers."
Sequoia H., Australia

"LifePharm has been great to work with. They have always looked after my success and me. My business has escalated because the product and the business side of it work wonders. I am still amazed at the success I have had, and I thank all who have helped me on my journey."
Barbara T., Australia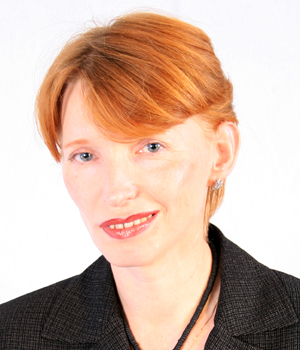 "I believe in duplicating the actions of our LifePharm Global leaders and treating our team members with respect. I am constantly trying to find the right people to join our business, people who can benefit both physically and financially from Laminine and Laminine OMEGA+++. I always combine business opportunity and lifestyle with product, and especially like to promote the idea of being your own boss and creating residual income. My entire family uses Laminine and we can see how it really works. Personally, I have less stress in my life and can be more productive, and I no longer feel worn out."
Olga T., USA

"With LifePharm Global, I found a company with phenomenal products and an equally phenomenal business that brings health and financial independence. My goal is to become a Royal Diamond Director by creating a multi-million dollar organization of healthy and prosperous people who benefit from Laminine and Laminine OMEGA+++."
Kamka M., USA

"Since June 2013, I have been working my LifePharm Global business full time. I see everything I need to be successful—unique product and compensation plan, unique gifts and trips! To build a great team, you need to do a few simple things: attend all trainings and LPGN events, and recommend your partners do the same."
Galina K., USA

"To be successful in business building, you must believe in LifePharm Global as a company. You must also have faith in the product, the compensation plan, and our leaders. The key to network marketing is faith in the system and belief in yourself. For me, LPGN is more than a business; it's a means to prosperity. This in itself is life!"
Larisa N., USA

"Generally I focus on sharing the LifePharm business opportunity, but if someone is more interested in product, I talk about Laminine. I like to share the business opportunity because of the wonderful compensation plan. It is a way to turn your dreams into realistic goals and go forward. My long-term goal is to help all my business partners achieve the same things: to become healthy and obtain financial freedom."
Konstantin B., USA

"When I discovered Laminine, I switched gears from attending cosmetology school to working as an IBO at LifePharm. I understood immediately how great the demand for Laminine would be, and also appreciated the compensation plan, with its cash bonuses and other rewards. I am working towards achieving top results with LPGN."
Elena M., USA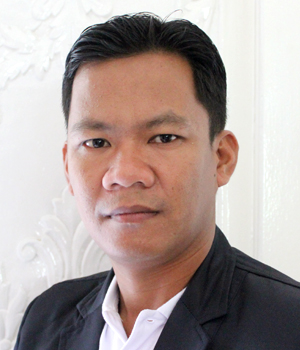 "Laminine changed my whole life. I used to be a vegetable vendor at a market and made very little money. It was very hard to survive, because I am the father of two. Then my brother told me about Laminine. My dreams are starting to come true because of the LifePharm business. I'm so happy, because many people are saying 'thank you' for introducing Laminine to them. My goal is to have free time and financial stability. I want to become a Royal Diamond Director one day."
Lemuel M., Philippines

"I love working the LifePharm business, because by helping people to improve their health, we simultaneously can give them the chance to enhance their lifestyles with the rewarding compensation plan. My business day consists of introducing the health and financial opportunities to others, while helping my partners to build the business and understand the products. I will continue to work with my team to help each of them reach their goals."
Asya L., USA

"Although the financial rewards of being an Independent Business Owner are great, I always lead with the product. Whenever I meet new customers, I always introduce Laminine as the top product they should be using in their lives. I firmly believe that we have the best product available, and helping people with their health is one of my favorite things. I also look for people who may want to join the business and make them aware of the opportunity by showing how they can get the product for free."